The Photographer
Ben Fon is a Melbourne photographer specialising in theatre photography. Ben photographs numerous professional and community shows each year, covering everything from dramas to musical theatre.
Some of the many highlights include shooting Madama Butterfly (Opera Australia), the Australian professional premiere of City of Angels (Life Like Company), the world premiere of non-professional Wicked (CLOC); and his long association with community theatre companies such as QCMADS and UMMTA.
Ben has discovered that theatre photography is the perfect way to be involved in theatre when you can't sing, act or dance.
If you require a photographer for your next production, please drop him a message via the Contact page.
The Technologist
Despite the focus of this website, Ben's primary career is in IT Management (which he enjoys, but doesn't make for an interesting website). He has over 15 years experience in two main areas:
The first as a senior IT infrastructure and operations manager at Tier 1 and 2 companies working on enterprise scale environments.
The second an IT strategy and digital marketing consultant focussing on the education and small business sector.
Additional details can be found on his LinkedIn profile.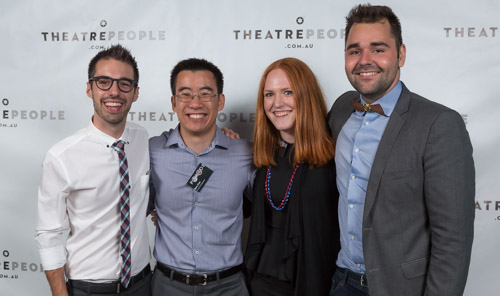 Ben Fon (second from left) with the producer, marketing director and director of the musical Parade.